Programs and initiatives
The foundation takes pride in providing individuals with various opportunities that aim to build their awareness, equip them to overcome adversity and to develop valuable skills that helps them create a better future.. Through strategic partnerships, well designed programs, and an unwavering dedication to promoting positive change Emirates Foundation is shaping the future by nurturing talent, inspiring accomplishments, and leaving a lasting effect that transcends national lines.

TAKATOF was set up to help young people become more engaged citizens and use their free time productively
Learn More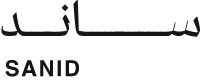 SANID is an emergency response volunteering program that draws on the strengths of proven international models
Learn More

ne'ma, the National Food Loss and Waste Initiative, is a reflection of UAE President His Highness Sheikh Mohamed bin Zayed Al Nahyan, vision and call for action to address over-consumption and building a UAE-wide social norm around responsible and sustainable consumption.
Learn More